FunnelFLARE now supports a number of different features for LinkedIn to make it easier for outbound prospectors to use LinkedIn as an outreach channel and to manage prospecting with LinkedIn.
Contact Panel right inside LinkedIn
FunnelFLARE's chrome extension can recognize which LinkedIn prospects are already in your FunnelFLARE and give you convenient access to their info from right inside LinkedIn. If you don't have a CRM and use LinkedIn as your virtual Rolodex, this can add capabilities to the setup.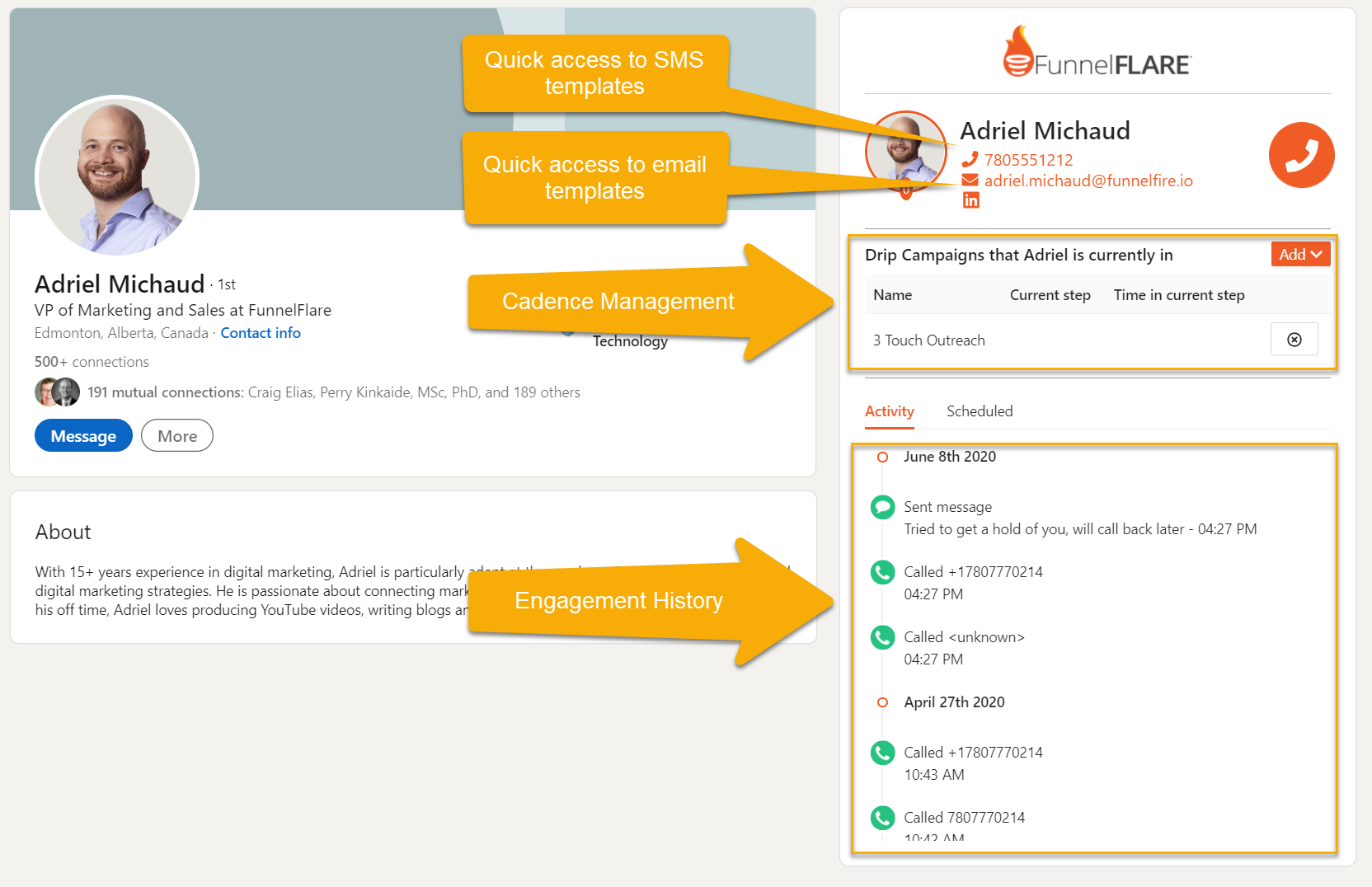 If those prospects aren't recognized by FunnelFLARE, you can choose to add the contact with the quick contact add panel: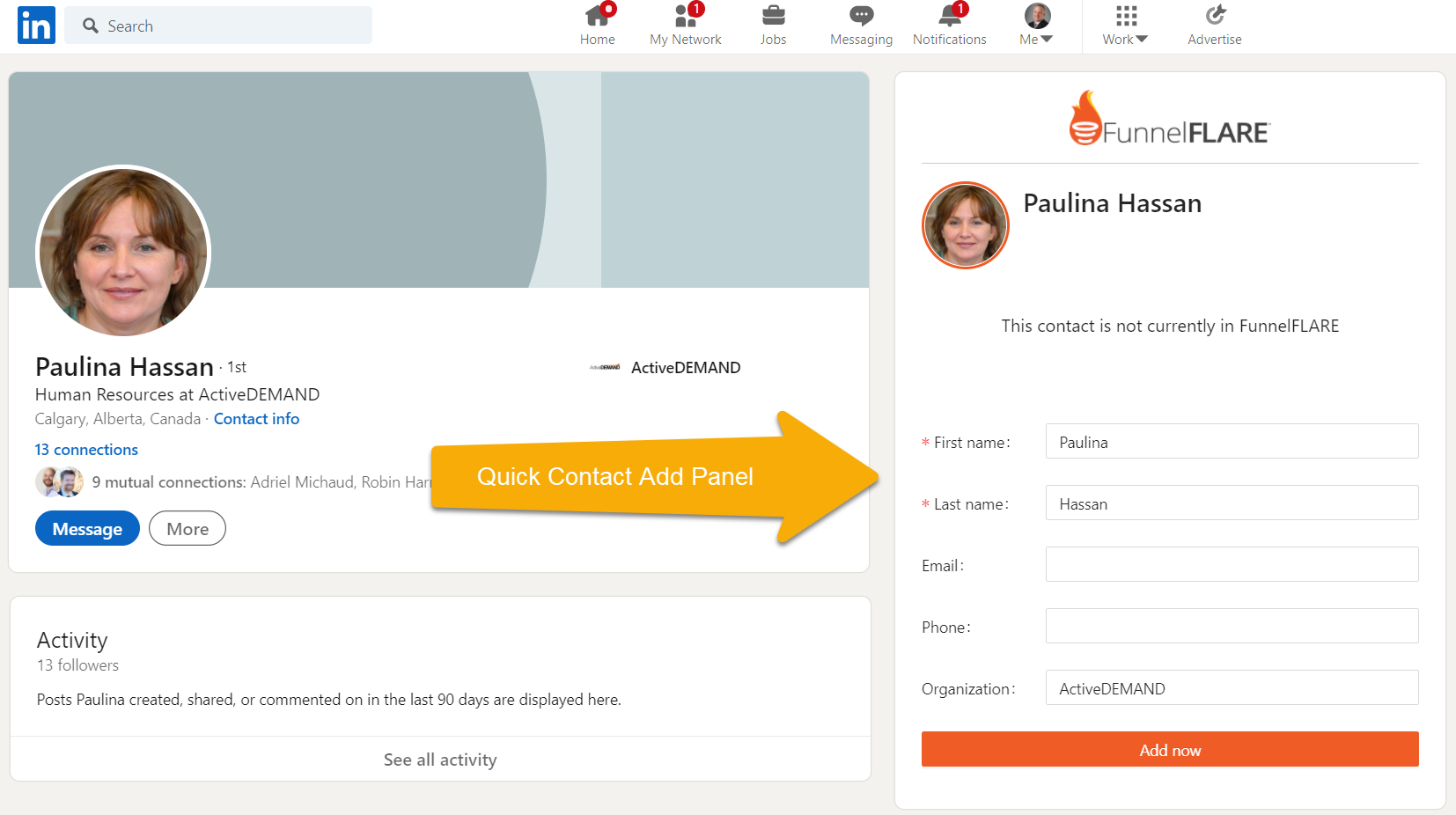 Quick LinkedIn Messaging
With the FunnelFLARE chrome extension, you can add LinkedIn messages to your outreach sequences. This adds another channel to try alongside calling, texting and emailing touchpoints. Because the task to send the message is automatically added by the sequence, it can be more consistent.
Reps can then choose to either complete the task with a click of a mouse, or they can edit and personalize the message then send it. If they just choose to complete the task, FunnelFLARE will send the message automatically.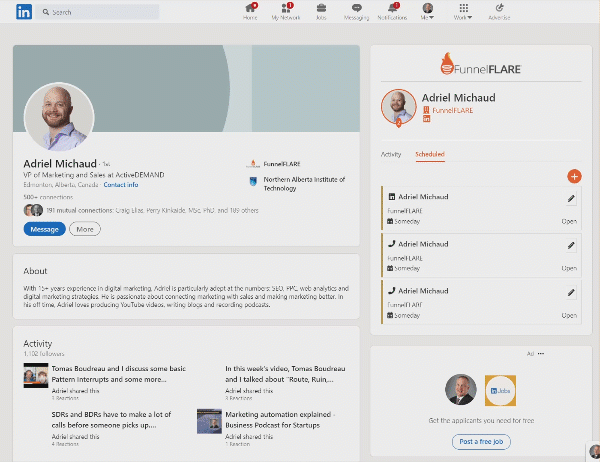 Task Panel inside LinkedIn
This is really handy if you're using LinkedIn to find prospects because you can add them AND add tasks from one spot. Schedule and draft LinkedIn messages to send later, set up reminders to email or call the prospect, and more.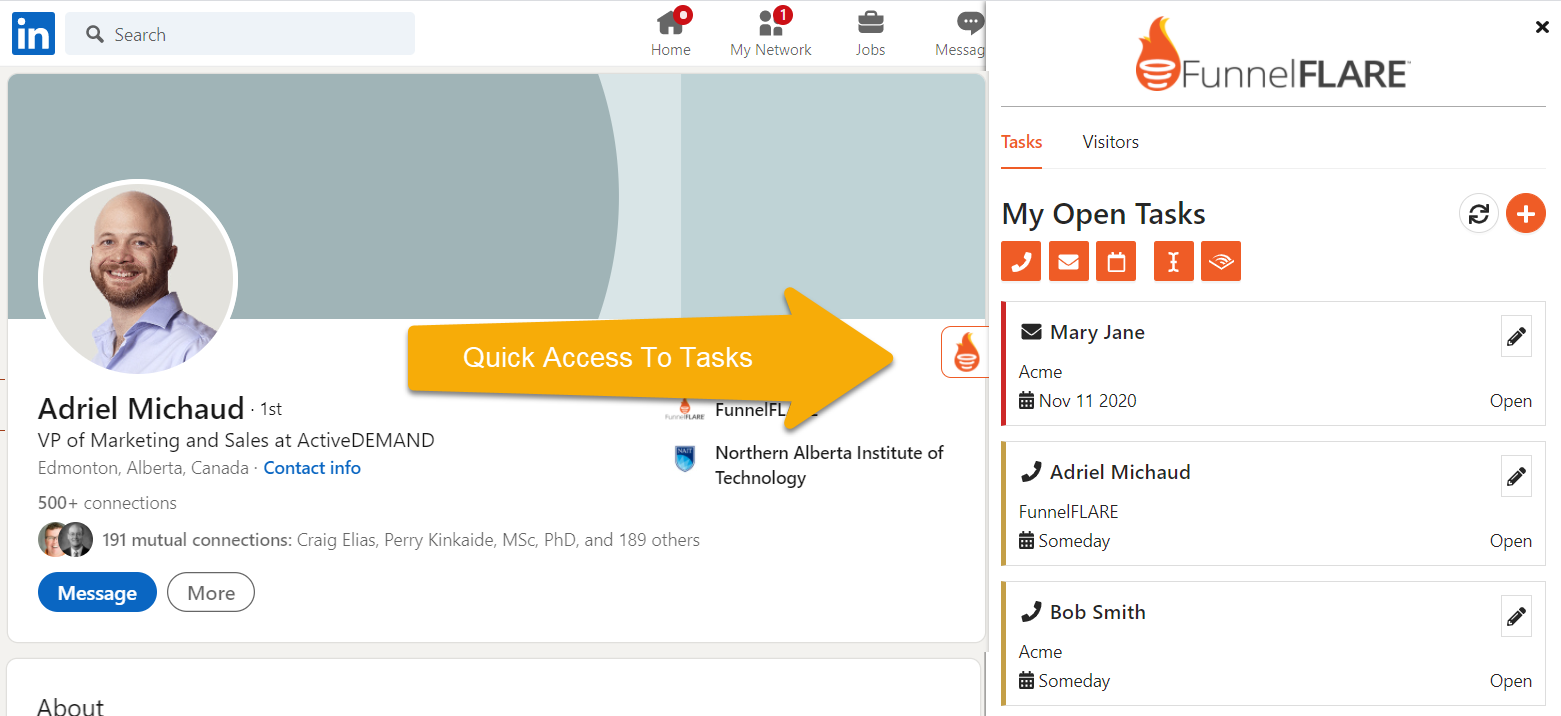 Setup Notes
There isn't really any setup required here. If you have FunnelFLARE setup and you are logged in to the Chrome extension and it has access to LinkedIn, you can just start browsing LinkedIn and you'll see the features. It's shockingly easy to get going.