Outlook.com is the Microsoft version of Gmail: a web client for reading email. If you spend a lot of your time working with prospects from the Outlook.com interface, we've got some enhanced functionality for you that will help connect the dots faster. This enhanced functionality uses our Chrome extension.
FunnelFLARE now has enhanced support for Outlook.com that allows you to:
Track when prospects open emails or click links in emails
Automatically tag links inside emails
Give you access to personal FunnelFLARE email templates
Get quick access to prospect insights
Access the tasks panel to quickly view or add new tasks
See who is on your website in real-time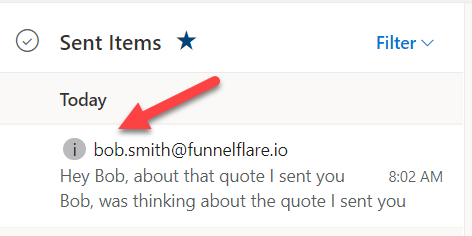 If you want to learn more about using the Outlook.com enhanced interface, check out this article.
If you use the desktop version of Outlook, we've got a plugin for that.